About Us
The inception of Shuba Event Planners marks the beginning of a completely new event management experience. Established with a vision to provide something fresh to the stage we aim to create timeless events that would be treasured for a lifetime.
View More
Wedding Planners in Bangalore
Wedding is a life altering event in everyone's life and we put together nothing but the best of everything to make this day special for you and your loved ones. We help you pick a destination wedding or any international wedding and take care of everything from start to end. Shuba Event Planners is one of the best Destination Wedding Planners in Bangalore.
We want to multiply your happiness on your special day. We specialize in weddings by executing end-to-end planning and celebration. Our professional team takes care of the location to the logistics of the wedding. Shuba Event Planners make sure your wedding vibe is warm, relaxing and full of fun!
Shuba Event Planners prides itself of being among the best Wedding Planners in Bangalore and an inexpensive wedding decorations provider. We suggest the best décor that will go with your wedding and take care of making the it a spectacular one! From flowers, the sitting arrangement to other wedding supplies– we are your one stop decor. Embark on a new journey with Shuba Event Planners.
We believe a photo and video can perfectly capture your wedding's happy moments! The team of Shuba Event Planners provides photography and videography at feasible fees which includes candid as well has posed memories especially customised according to your vibe.
Celebrating the topmost adventure of togetherness, a marriage lays the foundation of a dream you want to make on. Admitting the significance of this occasion to you, we, at Wedding Planners in Bangalore, connect the dots of your dream marriage vision and arrange a personalized and unforgettable memory. Equipped with the best of knowledge and experience, Wedding Planners in Bangalore brings a new perspective to designing, planning, decorating, and servicing an inconceivable celebration, breaking the similarity of a conventional marriage.
As you begin your journey of marriage, we at Wedding Planners in Bangalore, ensure that we transform your imagination of a dream marriage into a spectacular celebration. Arranging every detail with skill, we draft an amazing wedding of your choice – extravagant or intimate, royal or traditional, you think of it and we make it be. Wedding Planners in Bangalore endure from fixing venues to designing decor in order to make a remarkable wedding experience.
Engagement
Engagement Photographers are in demand all over the world for their ability to capture natural and beautiful moments.
Birthday / Anniversary
Party
Event Planners provides an easy and headache free Birthday / Anniversary Party photography packages for you.
Naming Ceremony / Namakarana
We understand your concern. Name Ceremony / Namakarana Photography is a relatively new trend.
House Warming Ceremony / Gruhapravesha
Beautiful photography is a must when it comes to planning your big day, so we've rounded up.
Wedding
Pre-Wedding: Looking for Pre-wedding Photography? You are at the Right place.
Post Wedding: According to Weddings by Shuba Event Planners photographers, a post wedding photography is the best option.
Wedding Event Management Companies in Bangalore
Shuba Event Planners is amongst the best wedding event management companies in Bangalore. We are striving to create unparalleled event experiences for you. Our professional team are a group of best, young and enthusiastic event coordinators.
Your day, our hard work. Apart from being the one of the Best Wedding Event Management Companies in Bangalore, we also specialize in organizing the below services:
With our excellent services over the years, we are proud to be among the best wedding event management company in Bangalore.
Our vision is to chart the roads of informative & entertaining events. We work on established systems and processes which ensure a consistent flow of work from beginning to end. We break obstacle when we need to and go that extra mile.
We inspire to create events that mesmerize your soul. We just don't create events; we create dreams for you. We strive to make the event day special & memorable for you and your guests. We believe in long term relationship with our valued customers.
Shuba Event Planners wedding event management companies in Bangalore is a full serviced Event Management Company in Bangalore and having presence across India. We pride ourselves on creating specific events tailored to our client's specific requirements. The secret to our successful events is our complete flexibility to design an event that suits our client's requirement, objectives and budget.
We at Shuba Event Planners wedding event management companies in Bangalore offering all types of Event Management services to the customers. Shuba Event Planners team is a combination of full time and part time experienced and energetic professionals working towards 'Enriching Events to Perfection'. Shuba Event Planners wedding event management companies in Bangalore experienced and energetic team gives great confidence in organizing & executing any scale events successfully. Our creative and production teams are always enthusiastic to create & innovate new themes in Production & Creative design process and incentivized for good performance. Shuba Event Planners team is highly motivated to work closely with the clients & Industry thus providing an excellent service.
Deciding the wedding venue is an important factor. It is a dream of every couple that their wedding venue should be a like a fairyland or a royal palace. The wedding venue is one of the most important factors of a wedding as it provides the base for an authentic theme wedding.
We are here as a full service Wedding Event Management Companies in Bangalore. Imagine your marketing plans, events, celebrations or special occasions are being taken care by a dependable, experienced and expert event management company. Your search for a creative event management company for comprehensive meetings and event management services ends with us. However, Wedding Event Management Companies in Bangalore can help you to achieve your aims, if you have an upcoming project that needs planning.
Whether you are planning to organise a commercial event for your company or having a marriage in the family and looking for event management companies, also visit Wedding Event Management Companies in Bangalore, you are at the right place. We are the Wedding Event Management Companies in Bangalore, leading organisers and planners for your special occasions and can help you to organize your coming special occasion.
Our Mission & Vision
EVENT MANAGEMENT
'Shuba Event Planners' is swarmed with thorough, dynamic and enthusiastic professionals fully devoted to achieve success in every effort they undertake. With an eye for minutest detail, they induce striking opulence to the events by blending creativity with sensible flair. Carrying an attitude that required no less than perfection, they bring about uncompromising standards of quality to deliver our clients with the privilege of 'The Mind at Peace'.
All Variety Of Videography Done Here
Different Variety of videos capturing will be providing for you will a low budget
Creation . Occurrence . Experience .
Shuba Event Planners, give us your idea of an occasion, budget and timeline; rest assured you'll have a flawlessly fine event unfolding beyond your expectations. We take care of each detail, right from the Venue layout and Colour scheme to the Food and Beverages catering, every element is crafted careful and handled accordingly.
Plan a Visit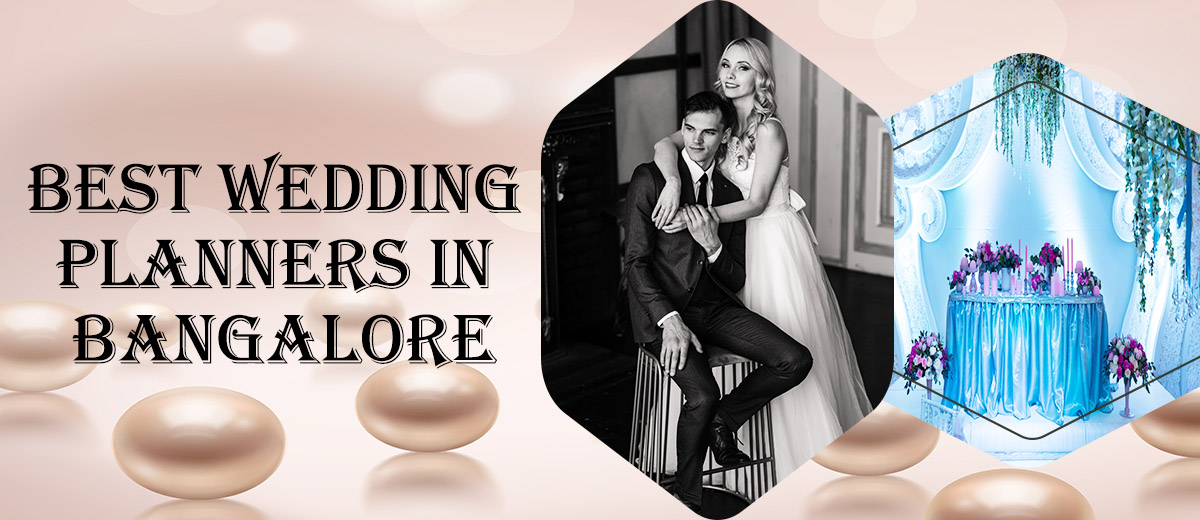 Best Wedding Planners in Bangalore
We handle in all types of weddings – be it a traditional wedding, a destination wedding or something between the two. You can go through our popular packages and choose what suits you best.
Whether you dream of having an intimate wedding on a cosy little beach somewhere, or dream of a more elegance setting, or perhaps your favourite vacation spot, we make it happen for you and manage every minute detail. Your dream is our command! We have had great success with best destinations.
If you want to go with traditional way, you can count on us to decide for your 'Mehendi', 'Haldi', 'Mandvo', 'Griha Shanti', 'Baraat', community specific priests, church and more.
Our spectrum of services under best wedding planners in Bangalore includes the following:
Venue Selection – We research and recommend a list of venues for you from a range of traditional to out-of-the-ordinary locations, depending upon your budget and vision.
Schedule Management – From invitations (Pre-invites / E-invites) to rsvps we manage it all, of course keeping your efforts to a limit. Best wedding planners in Bangalore Shuba Event Planners also help schedule the in-person invitation visits for you.
Guest List Management– Best wedding planners in Bangalore Shuba Event Planners arrange travel and accommodation for your out-of-town guests, and that's not all, after your guests are all settled in, for those interested, we also provide special tours and personal shopping trips in and around the wedding destination.
When we say we want to turn your wedding dreams into reality, we mean it. Our expert team first understand your vision clearly, and then based on that we conceptualize and create the theme for the decor, the floral and the lighting design. We take special pride when it comes to our layout drawings wherein our emphasis lies in utilizing a venue in the best way possible.
We love making events together and take part in your happiness. Best Wedding Planners in Bangalore specializes in producing innovative, sophisticated & innovative events to make your day more memorable in your life. We plan each part of your event and our creative team comes up with ideal & ambitious generalities that make everyone look twice.
Best Wedding Planners in Bangalore substantially concentrate on a creative planning process that works for any life event. Because we involved in client satisfaction and solid relationship with client thoughts. We have a commitment to quality, work and planning, managing events of all sizes. We are secured over award for our creative work and completed further than 1000 events combined in a span of numerous Years. Best Wedding Planners in Bangalore knew client satisfaction is a crucial point for any business and they always operates the event as per the client taste and makes the events wedding look brighter.
Beauty Services / Fashion Desigers
Get Involved
Join Us At Any Event!
Budget Wedding Planners in Bangalore
Wedding is the most celebrated event in India, as per Times of India, 29016, Indian people are spending close to 2000 crores of Money for Weddings annually. Is wedding that a costly affair and could that not be little cheaper to celebrate a wedding. The answer is hiring a budget wedding planners in Bangalore Shuba Event Planners could resolve the issue and the budget wedding planners in Bangalore would suggest the best venue, best decor and best food at the budget range specified by the client.
A little personal touch with creative thinking could give the client a very good feel of wedding happened at a very reasonable price, let us break this to make you understand how this could happen. Normally we spend lot of money on the decor where lot of imported flowers are being bought to look very lavish but rather than spending on more flowers, we can spend little money on lights with light background which could give a great and decent look. Rather than spending money on various spreads of food money provide a smaller number of menu items on the food menu with a very good taste.
We at Shuba Event Planners will help our clients in selecting the decor, catering vendors, photography vendors and selecting the venue. We have a very good client base at Bangalore as budget wedding planners in Bangalore. Completing the wedding at a very exuberant money is not great but planning the wedding at a cheaper price but giving the same good feeling is something more appreciable by the clients.
Are you planning a grand and lavish wedding? Are you searching for the best budget wedding planners in Bangalore? Shuba Event Planners are the best budget wedding planners in Bangalore. Shuba Event Planners is the preferred wedding planners by the celebrities in the city of Bangalore. Shuba Event Planners provide complete wedding services in Bangalore from Wedding planning, Mehndi, Sangeetha, catering to logistics management.
A Grand venue enhances the wedding ceremony. We have a team of creative people who will suggest a wide varieties of wedding decor themes. The stage is decorated with unique themes which might include very decent flowers along with decorative materials.
Marriage is the most beautiful event that marks the beginning of your journey to a new life. In this inconceivable journey, we wish to make a sincere promise. A promise to give your marriage a gorgeous fairy tale beginning that you have always dreamt of. We at the Budget Wedding Planners in Bangalore strive to transform your dreams of an extravagant marriage to a beautiful reality. We guarantee you a consuming experience that you will memorize ever. Being a one-off event in your life, you would surely wish to soak in the beautiful experience and cherish every moment of it for times to come and we shall ensure it happens.
Budget Wedding Planners in Bangalore are renowned Luxury marriage planners, offering clients exceptional wedding services and experience that is largely memorable for their insightful clients. We plan a grand marriage celebration for couples who wish for a lavish arrangement. Budget Wedding Planners in Bangalore elaborately plan an elegant marriage, design an amazing experience and manage every aspect of the big day, to make it one grand affair. We offer an array of marriage services that extend way beyond the traditional marriage plans and pre-wedding parties.
Top Wedding Planners in Bangalore
Shuba Event Planners is the top wedding planners in Bangalore. Our team of top wedding planners in Bangalore believes that the most special event in a person's life is their wedding. Accordingly, Shuba Event Planners provide complete event designing, right from selecting the venue, managing vendors, creating beautiful wedding decor, to crafting invitation creatives & e-invites, video production, entertainment, hospitality, grooming that makes your dream wedding, a reality!
Top wedding planners in Bangalore Shuba Event Planners take pride in being one of the best wedding event management companies in Bangalore that design unforgettable and personalised events.
From creative conceptualization to flawless execution, Shuba Event Planners takes pride in being the preferred top event management companies in Bangalore for wedding event planning of discerning individuals who desire a dream wedding celebration.
We have delivered fabulous wedding event experiences over the last two decades and are now balanced to chart out a whole new growth story. Recognized people across the globe have trusted us with their wedding event planning and we have managed some of the most reputed weddings worldwide.
Our specialized scope of services includes exquisitely designed personalized invitation cards, develop décor with internationally acclaimed exclusive floral designs. Shuba Event Planners experts in departments like organization, modern technology, stage design and setup and guest relations that overall forms the core concept that makes us the top event management company in Bangalore for weddings, parties, anniversaries and similar precious events.
At Top Wedding Planners in Bangalore, we plan every marriage with our complete involvement heart and soul. We understand that planning a destination marriage requires expert backing and association. We offer a range of complete marriage planning services to deliver a one of a kind marriage, whether you are planning an intimate gathering or a big fat Indian marriage. With many times of experience in the marriage assiduity and having planned further than 150 marriages, we can give you with an overall marriage planning experience that you can count on with confidence. Top Wedding Planners in Bangalore are a team of wedding planners, each with their own special skill set to bring about the best results whatever the occasion demands.
Top Wedding Planners in Bangalore complete marriage planning service takes care of each aspect of marriage planning and holds you through the entire process. Right from selecting the venue to selection of brokers such as shutterbugs, bridal makeup artists, entertainment and sound, to designing and executing your decor and final day prosecution. Top Wedding Planners in Bangalore hope that our efforts will help you have a better approach to the planning phase, help make a better vision of the marriage, make it entertaining and memorable and most clearly help you save cost as well.